Helping Church Planters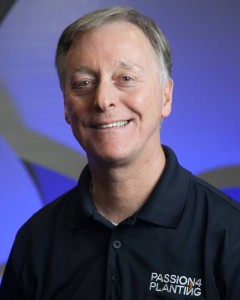 Passion for Planting is all about helping church planters build healthy churches. We do this in a variety of ways, but our constant prayer is that God will show us ways to better equip you to do the work He has called you to do today. This Newsletter is just one resource, one way we reach out to you.
Since the March Newsletter, we've completely redesigned our website. The idea is to make it very easy for you to access FREE resources with as few clicks as possible. Sure, we want it to look nice, but more importantly, we want this to be useful for you.
Let us know if you have any questions, comments or ideas!
–Dale Spaulding, Director
April 2016 – Contents
Coach's Corner
Meet us at our Booth or Workshops
Special PlanterPlan Discount
Top Questions from Church Planters
Expo West Savings
Watch Expo East Live – FREE
Expo Regional at New Life Christian Church
Coach's Corner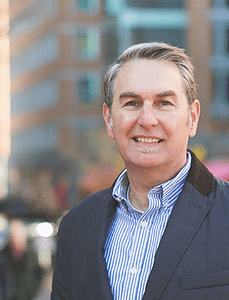 Ever wonder why some people are just not happy or content? Or, have you ever met someone who suffers from a blindspot and everyone around them is aware but they are oblivious? Do you relate?
Creed Branson introduced a series in January addressing Seven Character Flaws that we are all prone to practice either knowingly or unknowingly. Address these areas in your life for healthy change. St. John of the Cross introduced this some 500 years ago and while the culture may have changed human nature has not.
Check out how to address these imperfections in Creed's blog LINK. Email Creed: creed@proximitycoaching.com
Meet Us At Our Booth or Workshops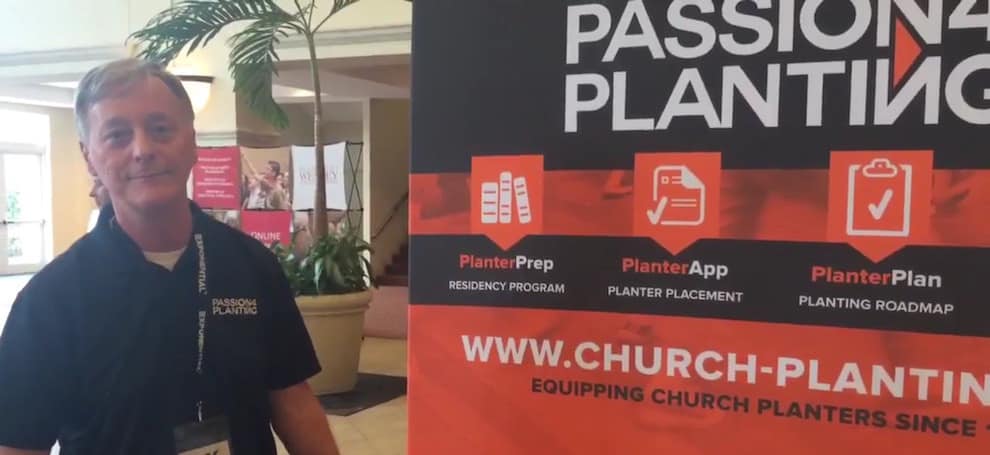 For those of you who are able to make it to Exponential East in Orlando, please come up and meet us at our booth, around the campus, or in one of our workshops. We'd love to answer questions and make face-to-face contact with you. We're pretty easy to spot…just look for the Passion for Planting banners or find us at the conference here.
Special PlanterPlan Discount

When you activate PlanterPlan, you get all of the Phase 1 premium content to help you affirm your calling to plant, develop a training plan, start a prayer team, and more. When you upgrade, you get all of the premium content and resources for the remaining phases, all the way through launch.
If you're ready to upgrade PlanterPlan, we'd love to offer you a special discount BEFORE Exponential East. This code will expire on April 23rd, so take advantage of this offer to save some $$ and get access to a ton of great content.
Special Code: Save20Now!
Toggle
Top Questions from Church Planters

If you could ask some of the most experienced church planting leaders one question, what would that question be?
As we prepare for Exponential East (just a few weeks away as I write this post), church planters from around the world will be looking to gain answers to key questions they have for their own context. We're opening up the discussion for all who are willing to take two minutes and compose one question on the form here [discontinued].
We will collect these questions and show you not only those most frequently asked, but we will provide answers from our network of experts in the field.
So…what are you waiting for? Fill out the form and send us your question!!
Exponential West Savings — Ends April 21st

Join thousands of church planting leaders for four days of inspiration, encouragement and equipping at Exponential West 2016 church planting conference in Los Angeles, CA.
75 Speakers
70 Workshops
9 Tracks
2000 Church Planting Leaders
Sunny California (no promises there!)
Amazing speaker line-up includes Brian Houston, Ed Stetzer, Matt Chandler, Erwin Raphael McManus, Cynt Marshall, Ajai Lall, J.D. Greear, Michael Frost, and many more! Register here.
$129/$79 rate increases to $139/$89 on April 22nd. Don't Delay!
Watch Expo East Live – FREE

Can't make it to Exponential East 2016? Or, are you coming but can't bring your whole team (or spouse)? No worries. Exponential is offering the next best thing to joining 5,000 church planting leaders in Orlando, Florida. You can still take part by hosting or watching a FREE Live Webcast. The event will be broadcast over the internet in high-quality. It's a great opportunity for you, your launch team, your small group, your staff, your church and your network to experience the main stage sessions.
The webcast will include live and video sessions direct from Exponential West, featuring Dave Ferguson, Mark Batterson, Brian Houston, Matt Chandler, Cynt Marshall, Ed Stetzer, J.D. Greear, Andy Hawthorne, Dave Dummitt, Albert Tate, Michael Frost, Ajai Lall, Jodi Hickerson, Erwin Raphael McManus, Ralph Moore and more.
Click here to watch the main sessions live!
Exponential Regional hosted by New Life Christian Church
Register for $79
New Life Christian Church and Passion for Planting are excited to host the Washington DC Exponential Regional here at our home church. Regionals are designed to be more accessible to church leaders in local geographic areas, especially for leaders who are unable to attend Exponential's national events OR need a more affordable option to bring their entire team! These regional gatherings include breakout conversations to help unpack the main session content in more detail and are shorter in length to help leaders save travel expenses. BUT, they're still filled with the full punch of the national event theme. These gatherings include 5 main sessions and 4 conversation breakouts.
Join hundreds of leaders for inspiration, encouragement and equipping at Exponential's Washington DC Regional church planting conference at the nZone in Chantilly, Virginia. Register early as space is limited at these smaller, more intimate gatherings.