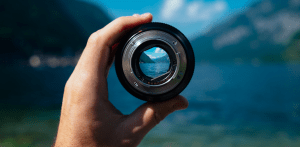 Church planting is not for everyone. It requires a unique calling and gifting. If your goal is to plant healthy multiplying churches, we need to start with healthy leaders. Assessment helps affirm those leaders.
Passion for Planting's Assessment Center combines a pre-screening process along with a formal 2.5 day on-site assessment to evaluate a potential planter and their spouse's calling, health, gifts, passions, strengths and weaknesses. Following assessment, you will not only know whether or not you're called to church planting, but you'll also understand the next steps you should take to pursue the vision God has given you.
The assessment process includes:
Pre-Assessment
Personality Profile testing
Pre-Assessment Screening Form
Assessment (2.5 days)
Discovery Sessions (Interviews) with Assessment Team
Exercises with assessment candidate couples
Summary interview (debrief) with Assessment Team
Post-Assessment
Assessment Report provided to candidate and sponsor
Our assessment team includes experienced church planters, seasoned pastors, and a clinical psychologist that examine candidates and their spouses through multiple lenses to give you a comprehensive view of your readiness to plant a church.  Additionally, a representative (sponsor) from your sending church or church planting organization is required to participate on the assessment team.  A formal Assessment Report is then provided to the candidates being assessed and their sponsor.
If you think God is calling you to plant a church, don't move forward before investing in the assessment process. If God is calling you to plant, assessment will not only help solidify that calling, but it will supply you with helpful insight in regards to your leadership gifts. And assist you in developing your church planting action plan.
Common characteristics shared by church planters that are examined in the assessment process include:
Visionizing Capacity

Regularly discerns God's voice and direction for their lives and ministry. Demonstrates the ability to formulate and communicate a clear compelling vision. 

Approaches challenges as opportunities rather than obstacles. 

Intrinsically Motivated

Driven to accomplish goals even when nobody is watching. Demonstrates a willingness to work harder and smarter. Is a self-starter and willing to build from the ground up.

Entrepreneurial

Has a track record of starting things from scratch. They see opportunities for new initiatives and take action to pursue them. Develop plans and executes them.

Relates to the Lost & Unchurched

Teaches the Bible and communicates the gospel in a style that's understood by the unchurched. Understands the perspective of the unchurched. Has close friends that aren't Christians and regularly shares God's love and truth with them.

Creates Ministry Ownership

Gives ministry away to others. Helps people "buy in" and feel responsible for the growth and success of the church. Establishes a group identity. Consistently gains commitment of people to the vision.

Spousal Cooperation

Couple functions as a team operating in agreement regarding each other's role and involvement in ministry. Model wholesome family life. Maintain healthy boundaries to protect their marriage and family life.

Committed to Church Growth

Balances "missional" and "attractional" ministry models to make disciples who make disciples. Believes wholeheartedly that God's designed the church to grow, reproduce, and multiply. Unsatisfied with ministry maintenance. Committed to making disciples who make disciples who plant churches that plant churches.

Responsive to Community

Involved in the life of their community. Understands the needs and assets of their community. Responds to community needs by allocating resources in an efficient and effective manner. Adapts ministry philosophy to fit the community they are serving.

Utilizes Giftedness of Others

Equips and releases people into ministry. Matches people's spiritual gifts with ministry needs and opportunities. Avoids being overloaded by effectively delegating responsibility to others.

Flexible and Adaptable

Copes effectively with ambiguity. Pivots plans when necessary. Adapts personal preferences and methods to accomplish specific tasks. Addresses challenges creatively.

Resilience

Experiences setback without feeling defeated. Rebounds from loss, disappointments and failures. Expects the unexpected. Rides the ups and downs without drifting from the mission. Has grit and determination.

Exercises Faith

Possesses a conviction regarding their call to plant a church. Expects God to do more than they could ask for or imagine in their life and ministry. Willing to wait for answers to specific prayer requests. Demonstrates a growing dependence on God.

Financial Responsibility

Demonstrates a healthy Biblical perspective regarding financial and material possessions. Avoids excessive indulgence in materialism. Manages personal, family and ministry/business finances responsibly. Views money given to the church as belonging to God and His Church.

Builds Group Cohesiveness

Unites people to work together towards a common goal. Incorporates newcomers into a network of relationships. Mitigates conflict between people assertively, constructively, and tactfully.

Effectively Builds Relationships

Responds with urgency to expressed needs of others. Makes others feel secure and comfortable in their presence. Appreciates and accepts a variety of people. Relatable, approachable and fun to be around.

Cultural Agility

Functions effectively among a variety of cultures.  Identifies, understands, appreciates and relates to a variety of cultural segments of the population.
---
Schedule/Location/Cost
Logistics:
Fly into Washington Dulles International Airport (IAD)
Recommended Hotel:  Holiday Inn Chantilly-Dulles Expo.  They provide free shuttle to/from Dulles Airport and to The nZone (Assessment Center location).
Assessment Dates:
Next one: April 19-21, 2021

Future dates: October 25-27, 2021

Assessment Times:
Starts Monday @ 8:00am; ends Wednesday @ 12:00pm
Location:
Passion for Planting @ The nZone – 14550 Lee Road, Chantilly, VA 20151
Cost:
$900 (covers planter & spouse)
Registration & Payment:
Register Now
---
Got Questions?  Please fill out the form below.
---