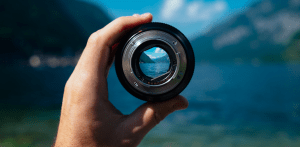 Church planting is not for everyone. It requires a unique calling and gifting. If your goal is to plant healthy multiplying churches, we need to start with healthy leaders. Assessment helps affirm those leaders.
Passion for Planting's Assessment Center combines a pre-screening process along with a formal on-site assessment to evaluate a potential planter and their spouse's calling, health, gifts, passions, strengths and weaknesses. Coming out of assessment, candidates will not only know whether or not they're called to church planting, but will also understand the next steps they should take in order to pursue the vision God's given them.
Our assessment team includes experienced church planters, seasoned pastors, and a clinical psychologist that examine candidates and their spouses through multiple lenses to give participants a comprehensive view of their readiness to plant a church.  A formal Assessment Report is then provided to the couples being assessed and their sponsor.
If you think God is calling you to plant a church, don't move forward before investing into the assessment process. If God's calling you to plant, assessment will not only help solidify that calling, but it will supply you with helpful insight in regards to your leadership gifts and assist you in developing your church planting action plan.
Here are common characteristics shared by church planters that are examined in the assessment process:
Vision Capacity
Intrinsically Motivated
Entrepreneurial
Connected With Lost People
Delegates Ministry
Spousal Support
Passionate About Church Growth
Engaged With Their Community
Focused On Developing Leaders Around Them
Flexible
Resilient
Spiritually Mature
Fiscally Responsible
---
Schedule/Location/Cost
Logistics:
Fly into Washington Dulles International Airport (IAD)
Recommended Hotel:  Holiday Inn Chantilly-Dulles Expo.  They provide free shuttle to/from Dulles Airport and to The nZone (Assessment location).
Assessment Dates:

October 15-17, 2018
April 8-10, 2019

Assessment Times:
Starts Monday @ 8:00am; ends Wednesday @ 12:00pm
Location:
Passion for Planting @ The nZone – 14550 Lee Road, Chantilly, VA 20151
Cost:
$900
Deposit:
$300 non-refundable deposit to hold seat is due 60 days prior to Assessment
Registration & Payment:
To register and submit payment for our Assessment, click HERE.
---
Got Questions?  Please fill out the form below.
---