Death and Taxes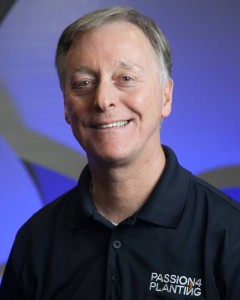 My grandpa used to say the only things that are guaranteed in life are death and taxes. It's tax season again, and for church leaders this time of year is filled with many questions and headaches. Oh, if only you didn't need a law degree to understand the tax code!
I've heard it said that different tax preparation software packages can lead to different results. You would think every program would give you the same result but that may not be the case. That's why many folks get their taxes done by a tax professional. They know all the tax laws and how to get you the biggest refund (or the smallest penalty). Hiring a tax professional does cost you money, but it's usually in exchange for a few extra bucks and a lot less headaches.
What an accountant can offer you for your taxes, Passion for Planting can offer you for launching the new church God's calling you to lead. We dwell in the details of starting a new churches.  We live there, so you don't have to!
We want to help church planters stay focused on people which is why we provide tons of practical resources for church planting organizations, networks and planters themselves. To that end, we're excited to announce the addition of Patrick Bradley to the Passion for Planting team. Patrick comes with years of church planting experience and brings many fresh ideas on how we can best support church planters as they pursue their God-given calling. You can read more about Patrick and what he brings to our team later in this newsletter. Welcome to the team, Patrick!
–Dale Spaulding, Director

March 2017 – Contents
Christ Together Network
Direct Mail Marketing Advice
Is Your Church Tax Exempt?
New Addition: Patrick Bradley
Christ Together Network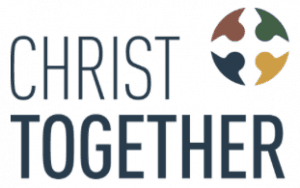 How many churches exist in your community? The answer: ONE. What if that One Church joined God on His mission to see every man, woman, and child have a repeated opportunity to see, hear, and respond to the gospel of Jesus Christ? Good news — at Christ Together, we are seeing that vision become a reality.
We are seeing denominations, networks, and churches partner together as God is stirring in the hearts of pastors and leaders, bringing them to a new table. At this table the question "What does God want to do in our geography?" is being asked. Here these leaders are given the chance to build relationships, dream together, and strategize about how to demonstrate and communicate the gospel to the men, women, and children in their geography – TOGETHER.
Sometimes the challenge of helping churches in a geography see themselves as representing one church and knowing how to work together within that context can be difficult. That's where Christ Together comes in; we hope to provide leadership, envisioning, training, resourcing, and coaching that fuel this conversation.
Each city has a unique strategy for their geography, but they are united in vision. As Christianity declines and our population increases, the challenge to re-evangelize the United States is real. However, there is hope. The Church is being unified to consistently demonstrate and communicate the gospel of Jesus Christ. Our prayer is that this will continue to grow, and the Spirit of God will continue to move across our country until every man, woman, and child has a repeated opportunity to see, hear, and respond to the Gospel.
 Christ Together has a working partnership with churches in 69 cities across the US. Would you join us in praying for them? Pray that key connections would be made and for receptivity and openness among the churches. Pray that God would lead us to the person(s) He has burdened for the lostness of each city.
This post was written by Will Plitt, Executive Director of Christ Together. For more information on CT, or to volunteer your time and talents, visit our new website at www.christtogether.org and contact us. We look forward to hearing from you.
Direct Mail Marketing Advice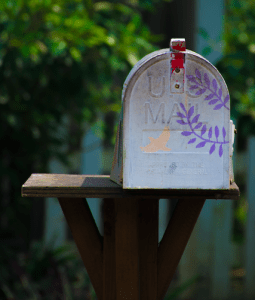 A direct mail campaign is an effective outreach tool for churches. To maximize its impact, combine it with other marketing tools, including a social media push, yard signs, servant evangelism, community events, or other media.  Not all people respond the same to mailers, so multiple touches will be critical to your success.
A great direct mail piece needs to quickly grab the reader's attention, include an inviting message that engages and educates, and call people to action.
Design your cards for impact with crisp visuals and a powerful and concise message. Using a 6 x 11 post card will cost a little more to produce, but is a better value, adding space for your message without adding postage. Use one side of the card to grab attention and the other side to inform and invite. Include directions to your venue and don't forget your website. Direct mail is the number one way to get people to your website for more information.
Talk to your mail house six to eight weeks before your event, and plan your mail to arrive in homes 5 to 10 days before your event allowing time to plan, but not time to forget your event.
Know that nonprofit status with the USPS is different than tax-exempt status.  You need to apply for an account with the USPS to take advantage of great postage rates.  We can help streamline the application process. For help conducting a direct mail campaign visit us at:  www.mailworksii.com.
Is Your Church Tax Exempt?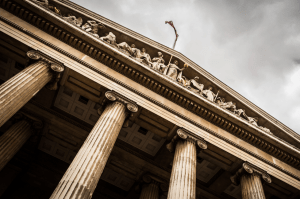 Here at Passion for Planting, we get emails and phones calls all the time from church planters asking whether or not their church needs to have formal 501(c)(3) tax exempt status from the IRS to receive tax deductible gifts. The answer is no.
According to IRS Publication 557, as well as IRS Code 508: "Churches (including integrated auxiliaries and conventions or associations of churches) that meet the requirements of section 501(c)(3) of the Internal Revenue Code are automatically considered tax exempt and are not required to apply for and obtain recognition of exempt status from the IRS."
So breath a sigh of relief church planter. You can tell your financial partners that their gifts are tax deductible whether you have a 501(c)(3) determination letter or not.
Why then would a church go through all the hassle of applying for its own 501(c)(3) Determination Letter? Are the benefits worth the work involved? How would a church go about putting together an application? We want to help you answer those questions. Contact us at planting@church-planting.net or read these helpful blog posts by Patrick Bradley:
Welcome Patrick Bradley!
I love working with church planters and the symbiotic relationship we cultivate while starting new churches together. I often say that I wouldn't have anything to organize or systematize if planters weren't out there following their dreams and taking new ground. We want church planters to dream big about what God's going to do through their ministry. But we also know those dreams don't always become reality without a concrete strategy and plan to help translate vision into action. That's where I, and the Passion for Planting team, go to work for church planters.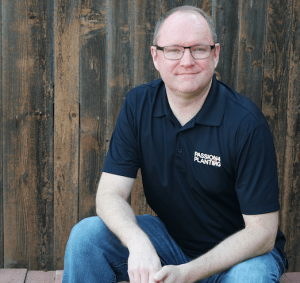 In so many ways, Passion for Planting has been a pioneer in US church planting. They've always been open-handed and Kingdom-minded with their resources and expertise. I am thrilled to be rejoining the staff and the mission of P4P – equipping church leaders to plant healthy multiplying churches.
Passion for Planting gave me my start as a church plant project manager in 2007. Since then I've supported over 70 church planters from various tribes and organizations. Now, seven years to the day since having left, I'm back on the P4P team!
I live and work in the greater Sacramento, CA metro. My wife and I are raising 3 kids; well, young adults, really. When I was a kid, my parents gave me a great gift dragging me along with them as they helped plant a church. We've tried to do the same for our kids – they've all grown up putting out chairs, winding up cables, and serving the church alongside us.
For the last several years I've kept up a weekly blog on church planting tactics. That has stretched and challenged me to keep learning and growing. I love writing content and creating new tools to help church planters, and I've already invested a significant amount of time this year updating our free download library here at P4P. I hope you find these helpful.
Come to our booth and say hey at the Exponential conference in Orlando next month or shoot me an email at patrickb@church-planting.net – I'd love to connect!