Fueling Multiplication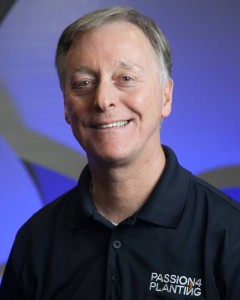 Six years ago, God called me to leave my work as an engineer with the Boeing Company to enter vocational ministry. While this decision befuddled my Boeing colleagues (several tried to talk me out of it), I made it due to my insatiable desire to help more people find and follow Jesus. That desire led me to Passion for Planting where I design and deliver systems, tools, processes and training to equip church planting leaders to plant healthy multiplying churches.
Many of you feel a similar burden for the lost as I do. It's led you to sacrifice many worldly comforts to focus on making disciple makers. If that's you, can I challenge you to critically think about what your church is doing to reach more and more lost people?
In many countries around the world like India and China, countless people are coming to Christ through networks of multiplying churches. Perhaps that's what God's calling your church to be a part of a movement of reproducing churches that give more people more opportunities to become a disciple of Jesus.
No matter how big or small, young or old your church is, you can be part of a movement that multiplies churches and disciples. However, joining this movement may require some sacrifice and a paradigm shift for you. The good news is you're not alone. Many churches have gone before you on this journey towards multiplication. This newsletter highlights several insights learned along the way. Read on and start dreaming about how you can fuel multiplication!
-Dale Spaulding, Director
September 2018 – Contents
Characteristics of Multiplying Churches
Bi-Vo and Multiplication
Multiplication Strategy Template
Movemental Christianity
Characteristics of Multiplying Churches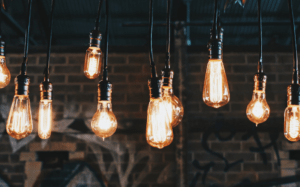 At Passion for Planting we're focused on equipping leaders to start healthy multiplying churches. We want to help start churches that are infused with multiplication DNA from the onset. What does this DNA look like you might ask? Our friends at Exponential have compiled a list of values that characterize multiplying churches. The list includes such things as:
Culture of Biblical Disciple-Making
Relational Affiliation to a Tribe, Family or Network
Empowering and Adaptive Systems
This research shows us that the current way many churches in the United States operate is hindering them from reproducing let alone multiplying. What's hindering us and how can we make the shift towards multiplication?  Check out 10 Key Values of a Multiplying Church from Exponential in Outreach Magazine.
Bi-Vo and Multiplication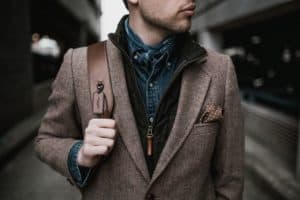 Is the pathway leading to a church multiplication movement paved by bi-vocational planters?  While not every church planter is called to be bi-vocational, many will have to be if the church is going to multiply. That's why bi-vocational ministry is becoming more popular or at least more visible these days.
Coaching groups like the BiVo Inner Circle are training pastors on how to create a self-sustaining income without sacrificing their family or ministry. NewChurches.com now offers courses that trains leaders in the nuts and bolts of bi-vocational ministry. They teach church planters how to find jobs that fit their gifting, connect with the unchurched in their community, and effectively manage their sermon writing time.
Bi-vocational ministry is not for everyone. If it's not for you, perhaps it's for a leader you'll send out to plant someday. If that's the case, don't send this leader out to fend for themselves. Connect them with leaders who have walked the road they're facing and celebrate their labor done inside and outside the church.
For more on how to equip bi-vocational church planters, check out the training opportunities offered through the BiVo Inner Circle or NewChurches.com.
Multiplication Strategy Template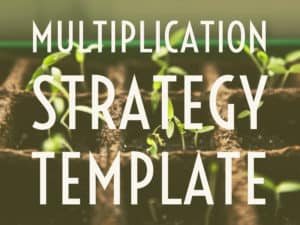 Church multiplication starts with a vision, but it's sustained through a strategy – an achievable plan that allocates its best resources to realize the plan. If your church wants to become a reproducing or multiplying church, develop a strategy that leads you there.
Proverbs 14:15 says, "A simple man believes anything, but a prudent man gives thoughts to his steps." Dreaming about your church multiplying isn't going to get you there, but setting a course towards multiplication and pursuing that destination will. Use Passion for Planting's free Multiplication Strategy Template to help jump start your church's journey towards multiplication.
Movemental Christianity 
Do you think it's possible to start 1,000 churches within your lifetime? Starting one is hard enough, right? Think again. That's what Daniel Im and Ed Stetzer will challenge you to do in their free ebook, 1,000 Churches: How Past Movements Did It – And How Your Church Can, Too, which highlights key principles and practices of reproducing churches and movements.
While church planting movements are sweeping across Asia and Africa, there are few in the West today. Why is that? Im and Stetzer share "the why" along with advice on what step your church can take to move from just adding disciples to multiplying them. Download your free copy today.
Photos by Patrick Tomasso, Javier Garcia, Andrew Nee, and Markus Spiske from Unsplash