Tools For The Harvest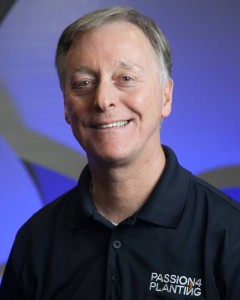 At Passion for Planting, we know how hard it is to start a new church. That's why we love supporting church planters as they pursue the vision God has given them. One way we do this is by equipping leaders with tools and resources designed to help start healthy multiplying churches.
We offer free demographic reports to help church planters better understand their ministry context. We offer hundreds of free downloads so church planters don't have to develop their plans and strategies from scratch. We offer assessment, church planter training, project management, and coaching, all so those who answer the call to plant do so with the help of experienced church planting leaders by their side. Our website describes these offerings in detail.
If you're sensing God's call to start a new church, please feel free to contact me. I'd love to see how we can help you turn the vision God has given you into reality. Enjoy this month's newsletter. It's filled with resources designed to help your church multiply.
-Dale Spaulding, Director
July 2019 – Contents
Movement Paradigm
Foundations Training Experience
Congratulations Planter Residents
Exponential Conference Content
Movement Paradigm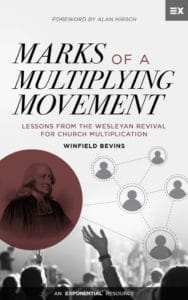 Do you want to play a part in a movement of multiplying churches? Such movements are happening in countries today like China and India and, believe it or not, happened in the United States in the 19th century. All of these movements happened as the result of ordinary believers stepping up and answering the call to make disciples and start new churches.
Want to know more? Read Marks of a Multiplying Movement, a free ebook from Exponential, to see how gospel movements don't rest only on the efforts of seminary trained clergy, but on the sweat and conviction of everyday believers who are equipped to carry out the mission of Jesus. In other words, in order to see the multiplication in the United States, most churches will need a shift in thinking about who's qualified to lead a church.
Congratulations Planter Residents
One of the keys to igniting a disciple-making church planting movement is reproducing leaders. That's why we are so excited about what God's been doing through our Distance Church Planting Residency. Through this program we're equipping church planters to start healthy multiplying churches.
Last week we had the honor of celebrating the residents of this year's cohort: Chris Flathers (Connect Church– Lone Tree, CO), Josh Wilson (Table Church– Boston, MA), Ben Abbott (Multiply Christian Church-Winter Haven, FL), Jaron Flett (Tableside Church, Vancouver, B.C), and Mark Wright (Neighborhood Church, Reisterstown, MD). Please be praying for these guys, their families, and their teams as they take back ground from the Enemy.
Foundations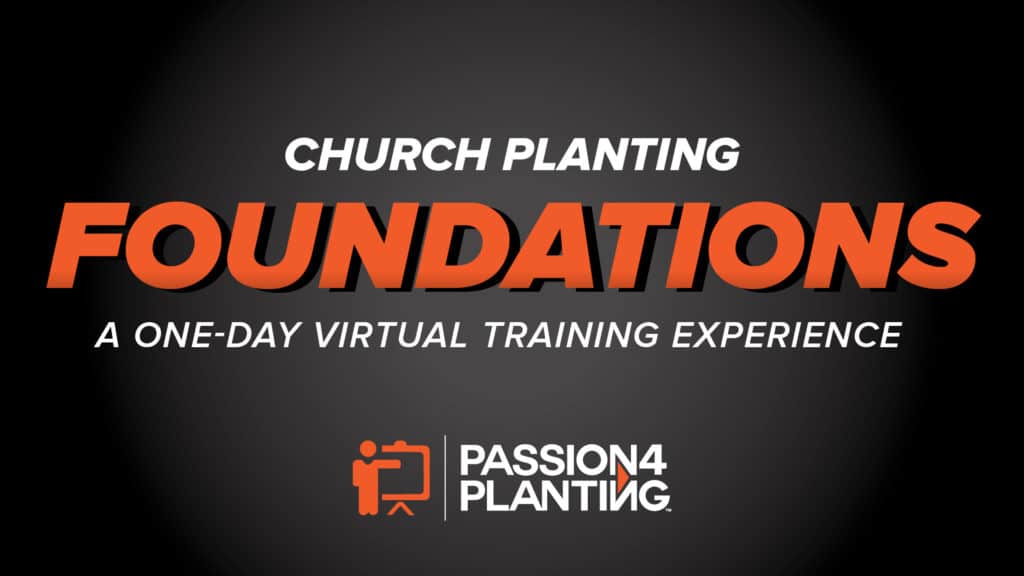 At Passion for Planting we want to help churches fulfill the great commission. One way we do that is by offering training for individuals and teams that have been called to start a new church. To help make our training accessible to more people, we're now offering a one-day virtual training experience called Foundations.
Foundations will introduce you to the foundational strategies, practices, and principles of church planting. Through 15 fast-paced learning sessions, this training experience will equip future planters with knowledge, tools and resources for their church planting journey. No theory, no hype, just practical "how to" church planting tools and practices.
Foundations is happening on Thursday, September 26, 2019. Early registration cost is $29 (increases to $49 on September 1st). To learn more or to register, visit the Foundations site.
Exponential Conference Content
Since you're reading this newsletter, we're guessing you have a passion for seeing people trust and follow Jesus. You're probably always looking for ways to share your faith and tell people about the love of God. That's great, but consider this for a second – is the way you're making disciples patterned after Jesus' method of disciple making?
He not only made disciples; he made disciples who made disciples. He developed leaders who carried his gospel to the ends of the earth. Imagine all of the people who will come to know the Lord as the result of you not just leading people to Jesus, but also empowering them to be disciple makers. To help you empower disciple makers within your church, Exponential is offering you the best elements of their last eight years of conferences. Refresh yourself and your team with this inspiring and challenging material. Access it here: digital access pass.
Photos from Sergio Souza and David Zawila Unsplash.