An Empowering  Foundation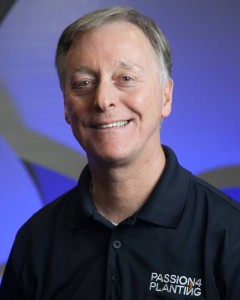 With the 4th of July being right around the corner, I can't help but think about the birth of our nation. We started as a collection of disjointed colonies, who eventually united to form a nation. Before that could happen, these colonies needed a governance policy to unite them and help them work together towards a common good. They filled this need by creating our Constitution.
It's safe to say that the United States would not be the country it is today if it weren't for the Constitution. It's shaped our nation in its infancy and still guides us today 242 years later. In the same way, your church's constitution or bylaws will influence its formation and the ability to accomplish its mission.
While creating bylaws isn't the most exciting task a church planter will undertake, it is critical for the long-term health of a church.  All too often churches find themselves hamstrung by antiquated constitutions, but this doesn't have to be the case. You can develop bylaws that help you instead of hinder you.
Developing bylaws and other governance policies based on scripture will go a long way in helping your church function like the unified body that God intended. If drafting policies isn't your cup of tea, don't worry! We've packed this newsletter full of practical tips and resources to help you with this sometimes tedious but critical task.
–Dale Spaulding, Director
June 2018 – Contents
7 Tips For Writing Church Bylaws (Constitution)
Church Bylaws Template
Is Your Church Tax Exempt?
Executive Limitations Policy
Church Planting Residency
7 Tips For Writing Church Bylaws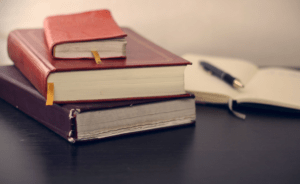 All too often a church's bylaws exist only because of legal requirements, or only to prevent a church's leadership from having too much control with not enough oversight. This doesn't have to be the case, though.
At Passion for Planting, we help church planters develop contextualized bylaws that align with scripture, so they can fulfill the vision God's entrusted to them. While it's easy to copy and paste your church's name into the bylaws of the church down the street, what you gain in convenience might not be worth what you lose in philosophy. Before creating or revising your church's bylaws, check out this article by Andrew Nichols and Matt Schmucker from 9Marks. We think you'll appreciate their spiritual and legal insight on this topic. 7 Tips for Writing (Revising) Your Church Constitution.
Church Bylaws Template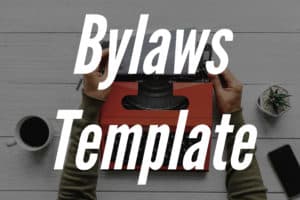 At Passion for Planting, we don't want church planters to start with blank sheet of paper when they're developing policies, procedures or strategies. That's why we created a bylaws template that walks planters through the process of creating bylaws that fit their vision and align with Biblical principles. Get your free bylaws template here.
Is Your Church Tax Exempt?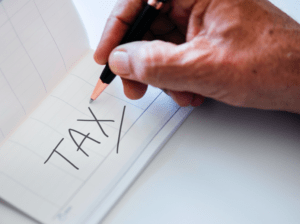 One question we receive from church planters on a regular basis is, "What do we need to do in order to be tax exempt and receive tax deductible gifts?"
According to IRS Publication 557, as well as IRS Code 508: "Churches (including integrated auxiliaries and conventions or associations of churches) that meet the requirements of section 501(c)(3) of the Internal Revenue Code are automatically considered tax exempt and are not required to apply for and obtain recognition of exempt status from the IRS."
Breathe a sigh of relief, church planters. You can tell your financial partners that their gifts are tax deductible whether you have a 501(c)(3) determination letter or not.  The IRS is basically saying that you need to "act like a church" by meeting the requirements of section 501(c)(3).
Why then would a church go through all the hassle of applying for its own 501(c)(3) Determination Letter? Are the benefits worth the work involved? How does a church apply for such status? We can help you answer those questions. Contact us at planting@church-planting.net or read Patrick Bradley's helpful blog posts on this topic:
Executive Limitations Policy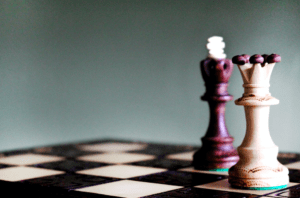 One common complaint we heard from church leaders about their bylaws is all the hoops they're forced to jump through in order to make simple decisions. Accountability is important, but sometimes churches go overboard and hamstring their leaders with cumbersome accountability structures. No church leader should need the board's approval to buy a paperclip!
Depending on your church's polity, adopting an Executive Limitations Policy might help your church empower its leaders to accomplish their mission within a defined set of parameters. What's an Executive Limitations Policy and how do you develop one? Find those answers from Kevin Stone in his blog post at Executive Pastor Online.com.
Church Planting Residency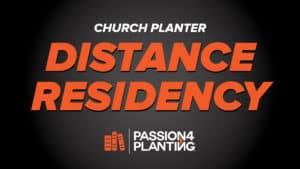 Learn how to lay a solid foundation for a new church with the help of experienced church planters by participating in Passion for Planting's distance residency program. Our program allows you to stay in your local context while participating virtually in a cohort of 5-8 planters to develop key strategies that will help you turn your church planting vision into reality.
We're now accepting applications for our next cohort that starts in September 2018. Visit our website to see if our program is right for you!