First Ever Exponential Regional Conference!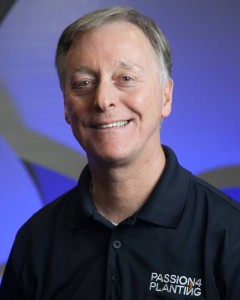 What a fantastic event! This past week we were blessed to serve some 450+ participants in the first ever Exponential Regional conference. Church planters, planting organizations and sponsors came from all over the region (see map below) to learn how to plant with multiplication in mind.
Many thanks to our incredible volunteers that made this possible!  If you haven't been to an Exponential Conference before, you now have multiple opportunities to attend with Expo East (Orlando, FL), Expo West (Irvine, CA), Expo Regional Chicago and Expo Regional DC.
Our prayer, hope, and goal is to make resources available to help you plant healthy churches all over the world. It's such an important calling and we're here to help. As always, we hope our Newsletter helps you on your journey to launch a healthy church! Contact us here if we help you on this journey.
–Dale Spaulding, Director

September 2016 – Contents
Regional Map
Main Sessions
Breakout Conversations
Stan Rodda's Podcast
Register for DC Regional 2017
Exponential West
Exponential Regional DC Map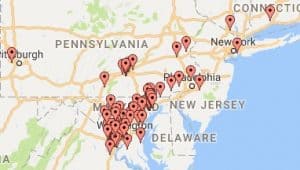 Here's a sampling of points on the map of the folks who attended the Expo Regional DC conference . Just what we hoped for – people from our region were able to drive in for this 2-day event. If you were able to make it, let us know about your experience.
Main Sessions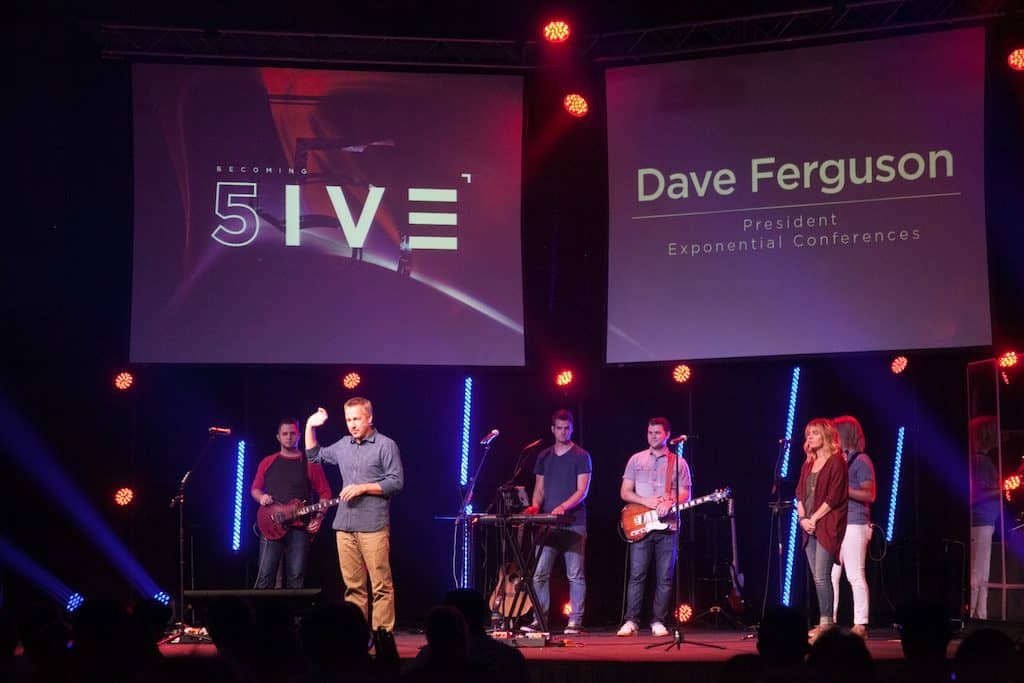 Dave Ferguson opened the conference with a charge to learn, network, collaborate and spread the Gospel of Christ in every town where God has called us to plant.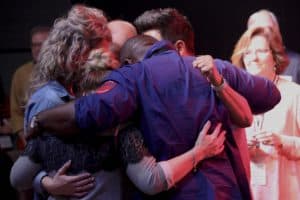 We heard from several amazing speakers who drew from years of ministry experience. The main sessions inspired and equipped leaders with many practical church planting insights. Powered by the music of New Life's worship team, we walked away rejuvenated and excited to learn more.
This conference challenged planters to consider:
• Will you be a multiplying church?
• What will it take for you to become a Level 4 or 5 church?
• Will you commit to becoming a movement-making church?
The last session wrapped up with a commissioning of leaders. This commission challenged leaders to pursue God's call to reproduce and reminded them that although tensions and spiritual battles are an ever-present reality for multiplying leaders, we have an ever-present Savior who's promised that the gates of Hell will not prevail against His church.
Breakout Conversations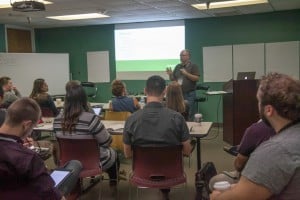 Exponential Regional DC included four breakout sessions. These facilitated conversations helped leaders and their teams discuss, unpack and apply the content from the main sessions. The conference provide four conversation pathways to choose from based on a attendees context:
Pre-launch: These conversations were shaped for the person or team getting ready to plant a church. They discussed best practices for planting with a multiplication mindset and how to keep that vision and mission at forefront from the start.
Post-launch: This pathway lead planters and teams in a discussion on how to communicate the vision of multiplication to others within their church plant and how to prevent a loss of focus.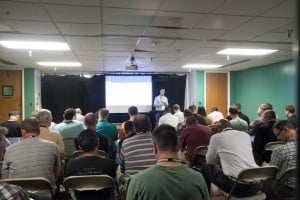 Multiplying Churches: This group's conversation focused on how to become a reproducing church. They dove into how to transition from being a growing church to being a multiplying church and how to accelerate multiplication practices already in place.
Tribes: Exponential created this conversation for church planting networks and denominations that want to create a unique experience during the Exponential Regional DC conference. These conversations encouraged collaboration and partnership to see more churches planted and more people encounter the gospel.
Stan Rodda Podcast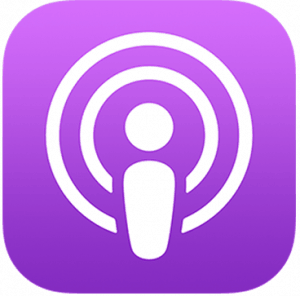 Thanks to New Life's Linton Hall Campus Pastor Stan Rodda for putting together a podcast (in his series of podcasts) to hear directly from volunteers, church planters, leaders, speakers and sponsors from the event. Take a few minutes and listen in as Stan chats with several participants. The podcast gives you a glimpse into the heart of Exponential Regional DC.
Some quotes
"Exponential has helped me learn how similar church planting is to discipleship." Beth Spalding (volunteer)
"It's not about conferences. It's not about learning communities. It's about moving the needle toward multiplication." Bill Couchenour (Exponential)
"We come alongside church planters to help them do what God has called them to do." Tom Herrick (Titus Institute)
"Stay hungry. Stay humble. Honor people. Rest a lot." Ryan Kwon (Church Planter)
Special Thanks To The Conference Sponsors
Exponential West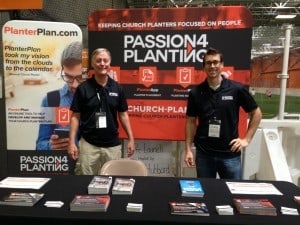 We're heading to Mariners Church in Irvine, California!
Join thousands of church planting leaders for four days of inspiration, encouragement and equipping at Exponential West church planting conference in Los Angeles. The conference will feature 3,000 church planting leaders in sunny Los Angeles, California. If you can't make it to the conference tune into the main session via Exponential's web-cast at live.exponential.org (when available).
Please stop by and introduce yourself to us at our Passion for Planting booth at the conference and let us know how we can serve you and your ministry.
Exponential Regional DC 2017 hosted by New Life Christian Church
September 11-12, 2017
Dream Big is the theme for Exponential 2017. Jesus challenged us with a big dream. If He had sketched out His big dream for His Church, we think it would be something like, "You will receive power when the Holy Spirit comes up on you; and you will be my witnesses in Jerusalem, and in all Judea and Samaria, and to the ends of the earth" (Acts 1:8). The dream that Jesus gave His followers was the dream of a movement. Jerusalem, Judea, Samaria, the ends of the earth—that is a very big dream! We are here because of that dream. As Christ followers and leaders of His church, Jesus is asking us to also dream big!
Mark your calendars to join us in 2017 as we dive into what it looks like to dream big for your church—and the Kingdom.