See You At Exponential East!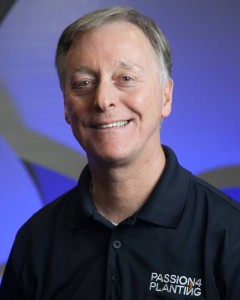 Did you know that the largest gathering of church planting leaders on the planet is taking place at the end of this month? It's true! Exponential East 2017 will bring together over 5,000 Christian leaders on site and thousands more via the internet to share insight on how churches can more effectively plant health, multiplying churches. Speakers this year include Francis Chan, Louie Giglio, Matt Chanlder, Ed Stetzer, and Wayne Cordeiro just to name a few. The conference will not only leave you feeling inspired, it will also equip you with a plethora of ministry ideas and resources that will help you and your church fulfill Jesus' Great Commission.
The conference is held at First Baptist Church in Orlando, FL on April 24-27. There is still time to register, but if it's too late for you to go, check out the main sessions through Exponential's live stream: live.exponential.org. Also, please make sure to follow Passion for Planting's Twitter feed and Facebook page to keep up with the highlights of the conference.
If you are coming to the conference, please visit our Passion for Planting booth. We'd love to connect with you, answer any of your church planting questions, and give you a free copy of our Launch Strong book. Hope to see you there!
–Dale Spaulding, Director

April 2017 – Contents
Church Planting Training
Keeping Momentum Through Summer
Restore Church Launches
12 Church Sub-Calendars You Need Today
Church Planting Boot Camp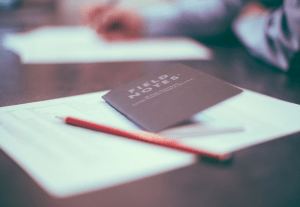 Benjamin Franklin, one of the chief architects of our nation, once remarked, "By failing to prepare, you are preparing to fail." This principle holds true when starting a country, and it certainly holds true when starting a church. All too often church planters pursue their calling to plant a church with blind ambition. As our friend John Worcester likes to say, "They are drunk on vision," but they need help to develop a strategy that turns that vision into reality.
At Passion for Planting, we exist to come alongside church planters to equip them with the knowledge and expertise needed to answer the call God's placed on their heart.  We've been serving and supporting church planters for over twelve years and through the experience of planting 130 churches, we know the challenges that lie ahead.
This experience has lead us to develop a Church Planting Boot Camp that prepares planters to turn their vision into reality. Our training doesn't focus on theory, but on equipping participants with the plans and strategies they need to plant multiplying churches. We're hosting our next boot camp on November 13-17 in Chantilly, VA, just outside of Washington, DC. For more information and how you can sign up, visit: Boot Camp Training.
Keeping Momentum Through Summer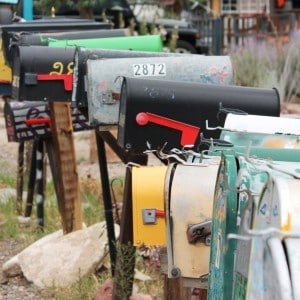 Now that Easter has passed, churches are looking for outreach programs to stay connected with the community. Knowing that staff, volunteers, and finances are lower in summer months, you may want to consider a "New Mover" program.
Real estate statistics show that April and May are peak months for homes to be listed for sale.  Moving can be a very stressful time, but for a church it is a perfect opportunity to reach out and welcome people to your church and community.  When people move, they are looking for ways to meet new friends, get plugged in, and feel a sense of belonging. Life-change events trigger moves. Whether a new job, a change in personal income or family dynamics such as children, marriage, or divorce.  These life-change events are also times when people are seeking understanding and are open to hearing the Gospel Message.
Welcoming your new neighbors right when they arrive in your neighborhood makes an impact.  You have an opportunity to invite and welcome new members when they are looking for you instead of when you have the resources to seek them out.  Select an area that fits your budget.  Use distance or drive time to determine the geography and mail a personalized card to your new neighbors.  The program is simple and is relatively low cost at approximately $.72 per piece.  The thing to remember is that if you reach just one persons you are paying for the program over the course of a year or more.  If you would like more information regarding the new mover program, simply contact Tim Speweik at 419-340-8586 or Tim@Mailworksii.com.
This post was written by Tim Speweik, Senior Account Executive at Mail Works II. 
Restore Church Launches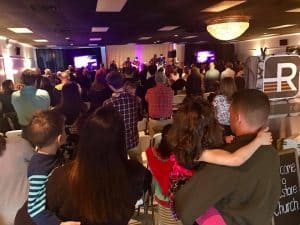 A few years ago, Roger Burns received the call from God to plant a church. His vision of starting a church that helped people from all walks of life discover God, compelled Roger to reach out to Eastern North Carolina Christian Men's Fellowship, Waypoint Church Partners and Passion for Planting for help in answering his call.
In the fall of 2015, Roger entered the Passion for Planting Church Planter Residency and graduated the following summer. Through our cohort, Roger learned how to transform his church planting vision into reality and developed the key strategies his church relied upon to create and sustain momentum as they launched. With a comprehensive launch plan in his hands, Roger left the cohort ready to plant a healthy church.
After graduating from our cohort, Roger used Passion for Planting's project management services, which helped him build a launch team and implement the strategies he developed during the training cohort. For nine months, Roger and his Passion for Planting Project Manager worked the plan, setting the foundation and culture of the new church. Then in March 2017, with 200 people in attendance, Restore Church launched its weekly worship gatherings. In the few weeks Restore has been meeting, they've seen four people surrender their lives to Christ and be baptized.
A month into this journey, Restore is already creating disciples by relentlessly loving God, recklessly loving people, and radically loving the world. To learn more about Restore and how they're living out their mission visit: www.restorejax.church.
Keep up the good work Roger! We're proud of you.
12 Church Sub-Calendars You Need Today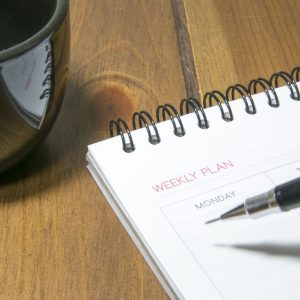 Pastors, especially church planters, tend to get a bad rap when it comes to staying organized. They're tasked with juggling so many different responsibilities, its a surprise more pastor don't get side jobs performing for the Ringling Brothers.
If you could use some help keeping yourself and your teams organized, consider the advice Patrick Bradley recently shared about using church sub-calendars. He writes, "Church sub-calendars are a great way to keep everything organized at your church. Setting them up is relatively easy and it solves 3 major problems."
Whether or not you're a program-driven church, there are things that happen in the life of your church each year. Keeping them all straight is important.
If you use your church management software for the master church calendar, you'll probably accomplish creating church sub-calendars by using different admin groups.
If you use a Google calendar, simply click the dropdown arrow next to My calendars in the left-hand column and choose create new calendar for each one of the church sub-calendars below.
Other calendar systems typically have similar functionality. Read the rest of the post here.