Propel Your Vision to the Next Level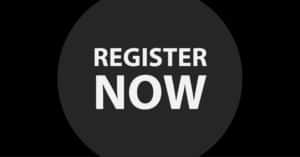 Are you running low? Is your young church feeling a little stuck? Could you use a little fuel?
We hear from church planters in years 2-10 about how hard it can be. How there are tons of conferences, workshops and books about starting a brand new church, but few on what to do next. We're changing that!
Passion for Planting and New Life Christian Church are thrilled to be partnering with The Giving Church, House Right and the Church Finance Group to host Fuel 2019.  This gathering is designed to connect and help pre-launch planters, post-launch planters, and church-planting-church leaders.
We'll explore together and get practical tools for leaning into issues you WILL need to deal with as a young church (sooner or later).
Date: Wednesday, May 8, 2019
Time: 9:00am to 3:30pm
Cost: FREE
Topics:  
BEFORE you QUIT:  Successfully surviving and thriving from launch through adulthood.
BEFORE you BORROW:  Positioning your church for successful financing.
BEFORE you INVEST:  Creating a Sunday morning experience without wasting money.
BEFORE you ASK:  Casting Vision, Connecting Leaders and Building a Culture of Generosity.
Schedule, Location & Registration
Fuel Event Date:
May 8, 2019
Fuel Event Time:
9:00am – 3:30pm
Location:
New Life Christian Church @ The nZone
14550 Lee Road, Chantilly, VA 20151
Cost:
FREE
Bonus:

CHANGE:

 FREE lunch now for ALL event attendees at the nZone's Fuel Cafe!
Registration:
Click HERE
Got Questions? 
Email us at planting@church-planting.net or call us at (703) 817-0601