By Carey Nieuwhof: It's not often you get a deep dive into theology on this podcast, but today, we go there with John Ortberg.
John talks about what's wrong with how we define salvation in liberal and conservative circles, how a better understanding can change lives (including yours) and why you may not need to wait for heaven to experience more of God or the life you long for.
It's a fascinating conversation that has implications for non-Christians, Christians, and even impacts how church leaders do altar calls.
Welcome to Episode 246 of the podcast. Listen and access the show notes below or search for the Carey Nieuwhof Leadership Podcast on Apple Podcasts or wherever you get your podcasts and listen for free.
Guest Links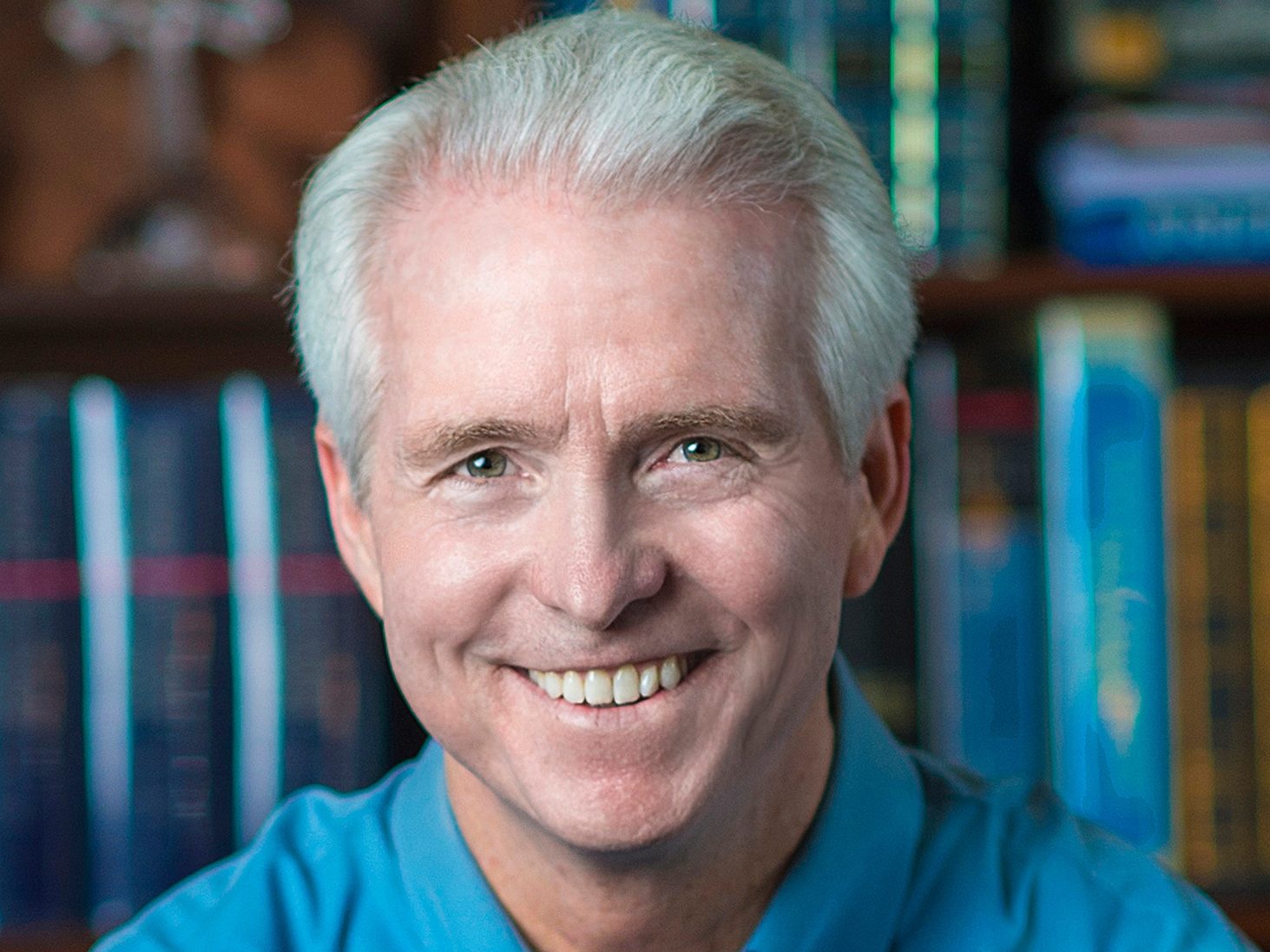 JohnOrtberg.com | Twitter | Menlo Church
Eternity Is Now In Session by John Ortberg
CNLP 168: John Ortberg on the Problem with Hurry in Leadership, Why so Many Leaders Struggle with Intimacy and His Friendship with Dallas Willard
Episode Links And Free Downloads
Rethink Leadership is a premier leadership event designed by senior leaders exclusively for lead, executive and campus pastors. Receive the best rates by registering now before it sells out. I hope to see you in Atlanta, Georgia May 1-3, 2019! Rates go up February 21st.
If you're looking for a virtual staff solution BELAY can help. From virtual assistants, bookkeepers and web specialists, visit belaysolutions.com/carey/ to learn more about how I save time with BELAY.
CNLP 241: Ian Morgan Cron on Using Your Enneagram Number to Boost Self-Awareness, Spiritual Growth and Reduce Conflict at Work and at Home
CNLP 240: Annie F. Downs on the Secrets of Reaching a Large Audience and Connecting with a Growing Tribe by Keeping It Personal
CNLP 239: Job Gordon on Detailing with the Negative Voices in Your Head, Negativity in Your Organization and How to Stay Positive
CNLP 222: Patrick Lencioni on Saying No to Steve Jobs, Motivating Millennial Workers and the Three Qualities You Need to Look for to Create the Ideal Team
CNLP 155: Matt Engel on the Rise of Big Data and How to Use It to Pastor Your Church and Reach Your Community
Young Leaders: Who Will Replace Eugene Peterson and Other Giants We've Lost? by Carey Nieuwhof
The Great Divorce by C.S. Lewis
CNLP 236: Jonathan Pokluda on the Keys to Reaching and Influencing Tens of Thousands of Millennials Every Week
3 Insights from John
1.  Saints use up more grace than sinners
Many Christians view God's grace as something only for sinners. That is just not true. God's grace is better defined as God's power at work within us to do what we normally can't do on our own. The reality is that saints burn through grace like a 747 burns through Jet-Fuel.
One of the most dangerous ideologies we take on as Christians is that we must do the minimum amount required to get into heaven at the end of our lives. There is no place in the Bible that clearly states the minimum amount required to get into heaven. As a result, biblical discipleship does not easily fit with this belief system. That's a problem.
2. The primary characteristic of heaven is to be with God
People generally think of heaven as a giant pleasure factory. Society has baked this into our minds and that has caused us to have a skewed theology of what the afterlife is really like. We think we go to heaven to feel good all the time, but heaven is actually more about being with God than it is about you feeling good.
This is critical for understanding why we as christians do what we do. We aren't just stocking up souls in some eternal vault of fun, we are calling people into a lifestyle and afterlife that is saturated with the presence of God.
3. We might need to rethink how & why we do altar calls
When preparing to preach an altar-call, John keeps in mind that the primary thing he is calling people to do is become lifelong followers of Jesus who are devoted to doing his will. Not trying to convince people to say the magic words to get out of hell. Including a call to intentionally learn and obey Jesus' commands with your altar call is always a good idea.
The disciples didn't have perfect theology when they signed up to become followers of Christ. They started by following and obeying Jesus' commands and their theology and formation came later. We should call our people to do the same. As we live for christ, his truths overtake us.
Quotes from Episode 246
Salvation isn't about getting you into heaven, it's about getting heaven into you. @JohnOrtbergClick To Tweet
Grace is God's power in you to do what you cannot do on your own. @JohnOrtbergClick To Tweet
Most of us never give serious adult thought to words like heaven, hell, salvation, trusting Christ, or afterlife. We just don't think about it. @JohnOrtbergClick To Tweet
One of the signs of spiritual maturity are the thoughts that no longer occur to you. Dallas WillardClick To Tweet
Looking for a key quote? More of a reader?
Read or download a free PDF transcript of this episode here.
Didn't See It Coming Will Help You Solve the Problems Most Leaders Miss

If you want practical help overcoming some of the biggest challenges leaders face, my new book Didn't See It Coming: Overcoming the 7 Greatest Challenges That Nobody Expects and Everyone Experiences tackles the seven core issues that take people out: cynicism, compromise, disconnectedness, irrelevance, pride, burnout, and the emptiness of success and provides strategies on how to combat each.
I wrote the book because no 18 year old sets out to be cynical, jaded and disconnected by age 35. Yet it happens all the time.
The good news is, it doesn't have to be that way.
Here's what top leaders are saying about Didn't See It Coming:
"Seriously, this may be the most important book you read this year." Jud Wilhite, Lead Pastor, Central Church
"Powerful, personal, and highly readable. " Brian Houston, Global Senior Pastor, Hillsong
"Whatever challenge you're facing, whatever obstacle you're hoping to overcome, whatever future you dream or imagine, there is something powerful for you here." Andy Stanley, Founder, North Point Ministries
"Uncommonly perceptive and generous…You have to read this book." Ann Voskamp, NYT bestselling author
"Masterful." Reggie Joiner, CEO Orange
"Deep biblical insight, straightforward truth, and practical wisdom to help you grow." Craig Groeschel, Pastor and NYT bestselling author
"This book is sure to help you." Daniel H. Pink, NYT bestselling author
Over the years, one of the things I've enjoyed most about being a public speaker is having opportunities to hang out with Carey…It's not a matter of if you'll run into these challenges; it's a matter of when. Be prepared by spending a little time with a leader who has already been there." Jon Acuff, NYT best-selling author
"Nieuwhof's book provides expert guidance…with an accuracy that pierces the heart." Nancy Duarte, CEO Duarte Inc.
"A refreshingly transparent guide for all leaders in a wide variety of industries." Bryan Miles, Co-Founder and CEO, BELAY
You can learn more and get your copy of Didn't See It Coming here.
Subscribed Yet? 
Subscribe for free and never miss out on wisdom from world-class leaders like Brian Houston, Andy Stanley, Craig Groeschel, Nancy Duarte, Henry Cloud, Patrick Lencioni, Francis Chan, Ann Voskamp, Erwin McManus and many others.
Subscribe using your favorite podcast app via
Spread the Word. Leave a Rating and Review
Hopefully, this episode has helped you lead like never before. That's my goal. If you appreciated it, could you share the love?
The best way to do that is to rate the podcast on Apple Podcasts and leave us a brief review! You can do the same on Stitcher and on TuneIn as well.
Your ratings and reviews help us place the podcast in front of new leaders and listeners. Your feedback also lets me know how I can better serve you.
Thank you for being so awesome.
Next Episode: Brad Lomenick, Clay Scroggins & Carey Nieuwhof 
Brad Lomenick and Clay Scroggins join Carey for this year's roundtable on church leadership. Brad, Clay and Carey talk about church trends: what's happening online, what part of our current models is dated, why internal culture in the church has to change and much more. This roundtable highlights key issues they'll be discussing this May at Rethink Leadership.
Subscribe for free now and you won't miss Episode 247.
The post CNLP 246: John Ortberg On What's Wrong With How We Define Salvation and What It Really Means to Follow Jesus appeared first on CareyNieuwhof.com.
Source: CNLP 246: John Ortberg On What's Wrong With How We Define Salvation and What It Really Means to Follow Jesus