by Bobby Harrington: Summer is almost upon us and many of us take this time of transition to reflect and to look forward. Discipleship.org exists to help you find success in making disciples. When you choose to be a disciple who makes disciples, we call you a hero, and our goal is to guide heroes like you.
As we head into the summer season, here are my top five recent reflections for disciple makers. I want to share them with you so that we can reflect on them together (join us to discuss these topics in our Facebook Group – click here).
1. More and more popular preachers like Matt Chandler are saying that discipleship must become central – but few can show churches where it has truly become the core mission in reality.
Just before leaving on a sabbatical, Chandler called out the church with regard to discipleship in his widely publicized sermon earlier this month. It was reported in the Christian Post and you can check it out here. The article title says it all: "Matt Chandler Warns Church is no Longer about Discipleship But 'Being Entertained.'"
Prayerful Reflection – My payer is that we will focus more and more on showing the solution – and creating disciple making churches that show the way forward.
*Please note, prices are going up at the end of this week for the National Disciple Making Forum, so don't forget to get your tickets now click here to register.
2. The right fight is over Established Church Culture vs Disciple Making Culture
"It is hard to get a church to focus upon disciple making." I am hearing those words from more and more people. It is not a problem of strategy; it is a problem of culture. We need more disciple making church leaders showing us how to change culture because in the words of Peter Drucker, "culture eats strategy for breakfast every day."
There are some important books coming out on this topic, including one by Brandon Guindon (a leader with our partners Renew and the Relational Discipleship Network). Click Here to read the first of his upcoming posts on this topic.
Prayerful Reflection – what will it take for Christians to make disciple making cultures be more common in churches than the old and increasing in-effective church cultures?
3. We need Critical Thinking and Clear Convictions
More and more Christians are losing their convictions in the face of a culture that places an over-emphasis on feelings, acceptance, and compassion. Critical thinking itself is suspect. Doubt or nuanced thinking about Biblical truth is highly valued.
There are fewer and fewer beliefs, doctrines, and values which are solid. We need champions with convictions. Champions who do not over-state Biblical truth as has often been done in the past. But champions who boldly stand on the clear teachings of scripture.
We believe the way forward is based upon the power of God's Word – and clear convictions that come out of it for our lives.
Prayerful Reflection – how do we most effectively re-capture conviction and obedience based discipleship?
4. People want to be Explicitly told How to Make Disciples
With so many leaders saying that we need to shift back to discipleship, it creates a good problem. Now people do not want to be persuaded about disciple making. The persuading almost happens intuitively for most leaders engaged in helping people to deal with our culture.
The question, more and more, is now being stated this way: "OK, you do not have to persuade me about discipleship – just tell me how to do it."
Prayerful Reflection – how can we most effectively get people exposed to the best methods and disciple making models?
5. We are on the precipice of a break-through with Disciple Making Technologies
Over the last 2 years there has been a significant increase in the use of APPS and phone technology for disciple making. In the past week alone, I have had three separate in-depth conversations with key leaders who have developed disciple making APPS or who are in the process of developing these APPS.
Some of the early models are being created by Discipleship.org partners like Steve McCoy with SmallCircle and Dann Spader with Sonlife and the Like Jesus Initiative.
Prayerful Reflection – how can we most effectively utilize technology and still have a relational foundation for disciple making.
For King Jesus,
Bobby Harrington, Point Leader, Discipleship.org
Join us at our National Disciple Making Forum!
November 7th- 8th in Nashville, TN

Don't Wait – Prices increase this Friday night at midnight!
New Blogs
"It's Ordinary People—Ben Sobels on Breakthrough Disciple Making"
by Ben Sobels
"Unashamed"
by Sonlife
"Word-Centered Discipleship"
by Downline Ministries

New Podcast Episodes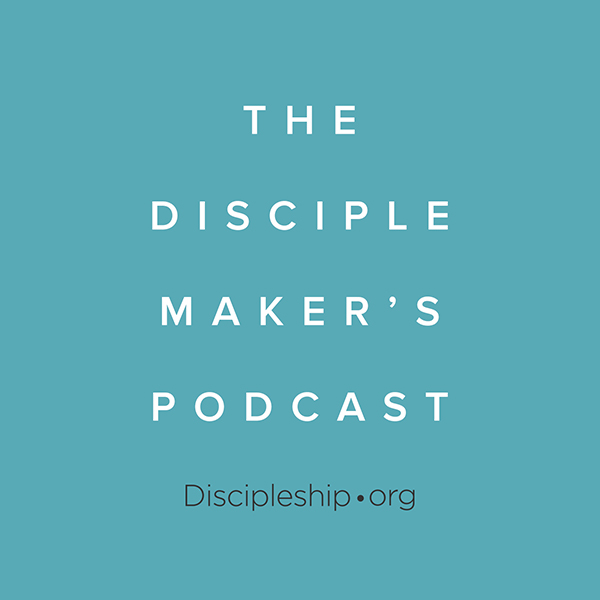 S6 Episode 30: Build Your Discipleship Ministry from the Ground Up (Michelle Eagle)
S6 Episode 29: Map/GPS Is the Necessary Disciple Making Curriculum: Now I Know Where I Am Going
S6 Episode 28: The Driver Is the Intentional Leader: Take the Baton and Pass It Forward
Photo by Victor Lozano on Unsplash
The post My Top 5 Recent Reflections on American Disciple Making appeared first on Discipleship.org.
Source: My Top 5 Recent Reflections on American Disciple Making