by Bobby Harrington: You've embraced the disciple-making lifestyle, but now what? You need to get equipped on what to do.
In this series about our disciple-making partners we help you find excellent guides so you can become a more effective disciple maker.
Meet Robby Gallaty, leader of Replicate Ministries.
Tell us about the name of your ministry.
Replicate is a ministry designed to equip the local church to make disciples who make disciple makers. The word "Replicate" indicates that discipleship is an on-going process in the life of every believer.
What is your unique disciple-making emphasis?
Replicate is unique in that it focuses on equipping church leaders. While every believer should be making disciples, we have found that leaders must first embrace disciple making, if there is to be any significant impact for the church to embrace the whole process.
Making disciples is such a needed and missing element in most churches, our vision is for every church to have discipleship groups.
Picking up from the blog . . .
Our hope is that there will come a day when discipleship groups are as common in every church as a Sunday school or small groups ministry.
When Replicate began, we focused on training everyone. While we saw some impact, there was a disconnect from people who attended that were not in leadership. They would tell us that they understood the process and went back to encourage their leadership to embrace it, but the leaders simply did not get the vision.
This is when we made a specific shift to impact leaders in the local church. By training and investing in leaders, we feel we are more effective with implementation, but we also feel strongly that we are not to bypass church leaders to equip their people. That is the church leader's role, and we want to help them accomplish the task.
Join Replicate at the National Disciple Making Forum this year in Nashville, Tennessee—November 7-8! Reserve Your Seat Here.
How do you help everyday disciples who aspire to be disciple makers?
Replicate helps churches make disciples who make disciple makers by equipping church leaders to implement an effective disciple making process. At the heart of this process is what we call the "Discipleship Pathway." The Pathway is simply overlaying Jesus' model of discipleship across the church. Jesus ministered to crowds, a congregation, in community, and with a core of four (including himself).
Rather than building a church by using the latest and greatest fad, we believe church leaders can and should implement Jesus' model for maximum effectiveness in making disciples. We offer a simple tool for this through our Disciplemaking Jumpstart. By helping leaders implement the Pathway, we can help them see their people become disciple makers at every step along the way.
One of our most useful tools that everyday disciples can access is our "Making Disciples with Robby Gallaty Podcast." This resource is available each week and will help anyone become more effective as a disciple maker. Likewise, our blog at www.replicate.org is a library of effective insights on disciple making and related topics users will find invaluable as they strive to make disciples who make disciple makers.
Who are the key leaders in your network?
Robby Gallaty is the President and founder of Replicate Ministries as well as the Senior Pastor of Long Hollow Baptist Church in Hendersonville, TN. Kandi Gallaty helps lead Replicate and has been making disciples for over a decade. She is passionate about cultivating a biblical worldview from the truths of Scripture. Chris Swain is the Executive Director of Replicate. Chris utilizes his two decades of ministry experience to help church leaders launch disciple-making movements.
How can people connect with you?
How Can People Connect with You? The easiest way people can connect with Replicate is through our website at replicate.org. In addition to our aforementioned podcast and blog, people can connect with us through our Discipleship Blueprint live training. We love to connect with leaders and create conversations that lead to effective disciple making.
For King Jesus,
Bobby Harrington, Point Leader, Discipleship.org
Join us at our National Disciple Making Forum!
November 7th- 8th in Nashville, TN
New Blogs
"Family Discipleship Activity: Empty Pursuits"
by D6 Family
"Recognize a Mature Disciple by Looking for These 5 Character Traits"
by Jim Putman
"Discipleship and Money Management"
by Impact Discipleship Ministries
New Podcast Episodes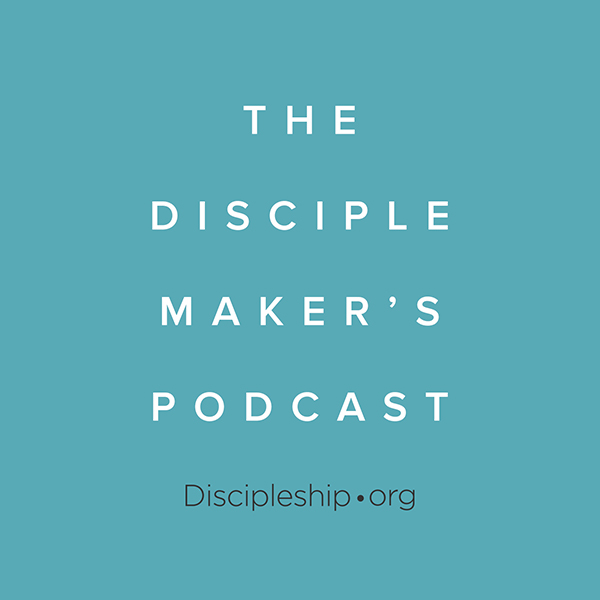 S6 Episode 50: Reproducible Disciple Making Process: My Part, Their Part, God's Part (Jim Putman, Bob Reed, Brandon Guindon, and Luke Yetter
S6 Episode 49: Christ-Like Environments: Mature Disciples Are Made in Real Relational Environments (Jim Putman, Bob Reed, Brandon Guindon, and Luke Yetter
S6 Episode 48: Spiritual Maturity: What Is It and How Are You Defining It? (Jim Putman, Bob Reed, Brandon Guindon, and Luke Yetter)
The post An Actionable Plan to Replicate Disciples Where You Live appeared first on Discipleship.org.
Source: An Actionable Plan to Replicate Disciples Where You Live