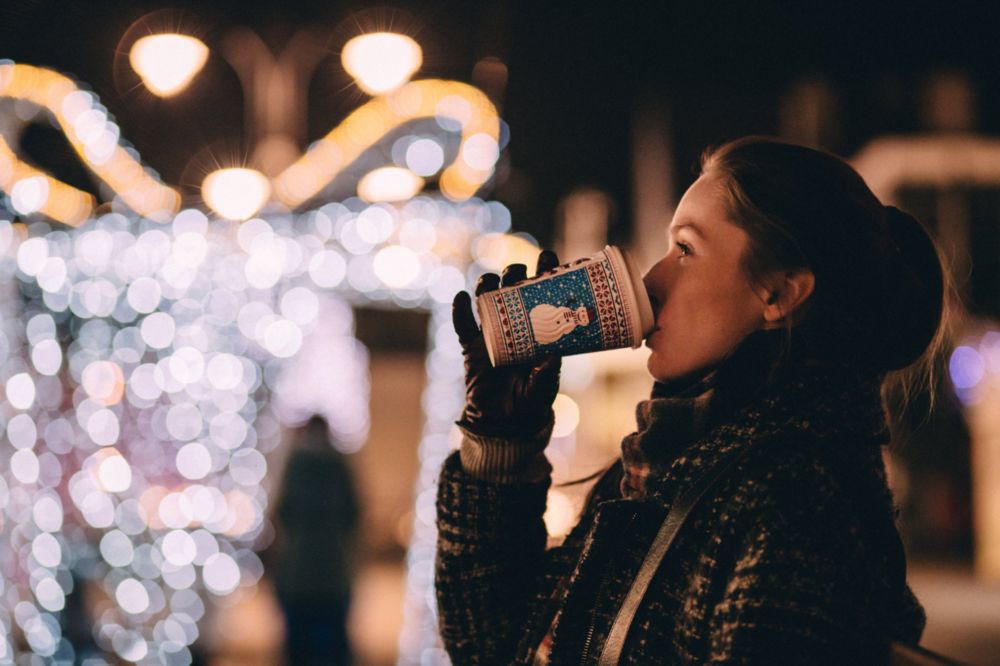 by Greg Curtis: Most of the focus at Christmas revolves around what happens in the auditorium, not around it. Yet it's where the "common areas" surrounding your auditorium/sanctuary are that most of your guests will decide if your church is one they will be returning to or not. That's why we all need a first impressions checklist for Christmas.
Wherever the "common areas" surrounding your auditorium/sanctuary are, that's where most guests will decide if your church is one they will be returning to or not
Out in your Common Areas, what can you focus on this Christmas? Here is your First Impressions Checklist to help you make the right choices and get them implemented:
Here's a good way to conceal a speaker at your campus when people arrive in the parking lot. This is from Cornerstone Christian Fellowship in Chandler AZ. These speakers were sending out the greatest music when I arrived last month at the S2 Conference. Great idea!
? Play Christmas music in the parking lot
I have long felt that we are missing a key opportunity for creating a great first impression for our Christmas guests. It has to do with the well known "decision whether to return" that guests make in the first 7 minutes after arriving.
I think it is fair to say that up to half of that 7 minutes is spent in the parking lot. In addition to the lighting and parking lot team, there is one thing that I believe would bump things up to a 10….music.
After arguing in the car, trying to find this place they've been invited to, opening up the car door to silence and other people trying to get their kids in line is not a great impression. That's why places like Disneyland and other churches, year round, play music in the parking lot. They know the guest experience begins there, not when they walk in the doors.Hearing Christmas music would set the tone from the moment they open the car door, let them know they have arrived someplace special, and would grab their mood before more negative things that compete for their attention can win.
At one of the churches I was at recently, the outdoor trash cans double as speakers (see photo). You could do something now without money by just setting up a portable system outside you may use for special events.
Outdoor Christmas Music Checklist
? Secure any approval you might need.
? Find an appropriate sound system to play your Christmas music that allows people to hear it as soon as they get out of the car.
? Recruit a person to be in charge of set up/tear down of sound equipment as well as operation. You might want to recruit a team leader if you have so many services that you will need multiple team members to set up and operate sound.
? Appoint a person to create the right playlist to set the mood you want (contemporary, traditional, nostalgic, secular or not, etc).
? Decide on exactly what time you want the music to begin and when you want it to stop playing.
?Look for eyes that wander inquisitively
Looking into people's eyes as you walk around to see if they are trying to find something is a call to inquire. "Can I help you find something?" is a great question to ask people staring up at way finding signs or stopping to survey where to go next with their kids. Walking handicap people to the front of the line or the auditorium is a nice touch here too and reflects the heart of the one whose birth we are celebrating.
Need Finders Checklist
? Decide whether you will give existing volunteers (i.e. Parking Lot, Greeters, Ushers, Staff, etc.) vision and training for Need Finding or if you will form a specialized team. If a special team will be formed, write a job description for them.
? Determine if and how guests with special needs and elderly guests will have their needs addressed (think timing, preferred seating, etc.).
? Design training ? for whatever teams will be owning need finding. Include looking for people who need photos taken of their family so everyone gets in the photo.
? Schedule training for team(s) responsible. Share job description in advance with them so they can ask questions.
We call our volunteers "Change Makers" and they are all over during Christmas services at our church directing parking, handing out gifts, performing on stages, and taking photos of guests.
?Take photos for people at any photo ops
Though we have volunteers manning the photo ops, sometime your church's Christmas decor creates an unplanned photo op for a family or group of friends who would love everybody to be in the photo if they had someone to take the picture. Be that person.
Photo Op Checklist
? Decide if you are going to have special photo op areas set up in your lobby and at strategic places on your campus. Build a hashtag into your photo ops (ours was #ChristmasatEastside) so that when people post their photo on social media, people can find your church.
? Appoint an artist NOW so they have time to send you a design to approve for 1 to 3 photo ops.
? Provide a team of builders to help make that artist's dream a reality.
? Decide who will set up and tear down the photo ops after Christmas.
?Ask if this is their first Christmas at your church
If it is, have a VIP experience in mind to kick into. Maybe its some candy in your pocket for kids or a gift card for free cocoa in your cafe. If it is, ask how they heard about your church. You will find out things from this spontaneous focus group that you would have found out no other way. Put their answers on your note app on your phone and send them to relevant staff when everyone comes back to the office to evaluate Christmas in January.
VIP Experience Checklist
? Make sure your Guest Service Teams (and/or Need Finders from above) are trained to ask this question as conversations develop with guests.
? Design a simple plan to give that guest(s) q VIP treatment, being very specific as to what you want that experience to look like.
? Include a way of tabbing on their phones the way people heard about your church (this is of course if you don't ask that question on the guest cards in your bulletin).
? Schedule a time to review the results of the data collected on how people found your church and what that might mean for next Christmas.
On every table for our entertainment at Cornerstone: a yo yo. Some people really are experts at this bad dog and watching people's tricks while we waiting in a long line for food became a fun distraction.
?Work the lines
If lots of people come early and are needing to stay in your lobby till the doors open, have stanchions for them and/or a special room where you and other Sherpas can "work the room". We have staff and volunteers sign up for just this every year. Some give out candy, some play a Christmas version of "Heads Up" on their phones with others. On one campus, we even have a volunteer performing illusions for people in line while they wait. Conversation is a great way to connect and welcome Christmas guests but you can't have conversation if you are not located where the conversations can be found so identify staff or certain volunteers to engage those in the lines while they wait.
Line Experience Checklist
? Identify who will work the lines while people are waiting to enter your auditorium to celebrate Christmas.
? Determine what activities they will use to engage the guests waiting in line.
? Decide what props or supplies will be needed to those activities to take place and who will be responsible to acquire them.
? Schedule those people for each Christmas service.
?Respond with spontaneous prayer
One time in our lobby, I was leaning against a podium that was being used for check in. Someone came up to me to ask for prayer for some people they were inviting to church. I leaned against it and prayed, inviting this person to hold my hands on the "prayer podium" as I did. We laughed about it, but then someone else wanted prayer when they saw it. I moved the podium (a small stand) up to them and did the same thing in a humorous but "get the job done" kind of way. I prayed for a few people spontaneously in the lobby that day. I also got to baptize the people I prayed for from the first request a month later at their small group. If someone asks for prayer, take their hand, include others and pray right then and there. It also shows the heart of God and your church in a way nothing else can.
Spontaneous Prayer Checklist
? Appoint a pastor on call to be available before and after all Christmas services as a specific location.
? Communicate to all Guest Service Teams the availability of that resource with instructions to bring people to him/her rather than abandon their post to do pastoral care.
?Meet family and friends that people have invited
Don't let people get away with not introducing their guests to you as you wander the lobby. Hearing their stories, having a few lines in your pocket that get a laugh, asking questions like, "How did they get you here tonight?" and "How far did you drive?" among many others are good conversation starters among 1st timers that came on the arms of people in your church. The people of your church will feel very valued that you did so.
Our Lead Pastor Gene Appel sets the example by doing this every weekend much less at Christmas. You can too. You are all powerful jet in the "lazy river" that guides guests into deeper connection with God and your church family.
Do you struggle with finding, recruiting and training enough volunteers for your Christmas services? Next post: a Volunteer Recruitment and Onboarding Checklist for Christmas.
Get together with Staff or your Guest Services team having shared the link to this post. Brainstorm together what it would look like to make the best first impression possible for your Christmas guests.
Check any of the large boxes that represent anything you would like to add to enhance your first impression on your Christmas guests.
Copy/Paste and print out the sublists and delegate them to qualified people who would be excited to run point on that kind of effort. Decide on due dates for specific items.
Schedule an evaluation date in January to evaluate how everything went and the implications for Christmas services next year.
Get your Christmas Volunteer Recruiting & Onboarding Checklist in your inbox*:
*no need to sign up if you are already a subscriber.
Name *
Name
First Name
Last Name
Email *
Church Name *
Church Website *
Thank you!