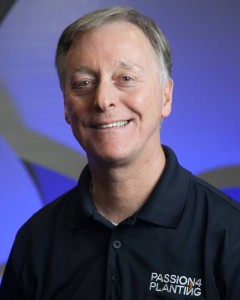 It's hard to believe, but we're just about to wrap up 2016! This has been a fantastic year on many fronts and we want to take a moment and say thanks to all of you for being part of this incredible journey we call church planting. Thanks for what you do every day to bring the love of Christ to cities, to neighborhoods and to people all around the world.
We are humbled to do our part in providing resources to support your faithful work and the calling God has placed on your heart. We're looking forward to an even better 2017 as we work together to launch healthy, multiplying churches.
Merry Christmas and thanks for a great 2016!
As we reflect back on 2016, we recognize how blessed we are at Passion for Planting to support church planters on the front lines who are committed to the Great Commission of Jesus Christ.
We ended the year with a HUGE announcement:
Mid-Atlantic Christian University (MACU) is partnering with Passion for Planting to provide a Graduate Certificate in Church Planting. So starting in the Fall of 2017, we'll now offer two church planter residency training options. You can learn more about these offerings on our Residencies page.